Pergola + paving = carport.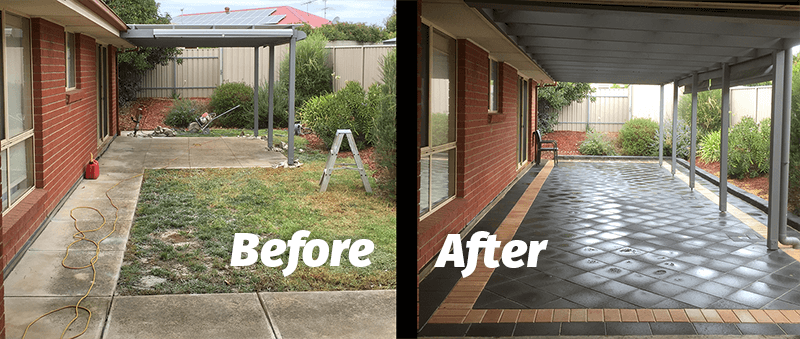 What a difference a pergola and new paving made to this home in Mount Barker. WATCH VIDEO ON THIS PAGE to see this stunning transformation in progress.
Previously an outdated wasted space alongside the home, the area is now completely up to date and functional with a new carport and side entry area from Botha Landscape and Irrigation.
By utilising contrasting grey diamond pavers and textured sand bricks, Botha Landscape and Irrigation created a practical and appealing carport which will add value to this home for many years to come.
No more worries about where to park the car or how to protect it from the elements. This carport can also be used as another entrance or private patio area for entertaining. Pergolas such as this also provide shade to keep the house cooler in summer.
What a difference a day makes with Botha Landscape and Irrigation! Watch the video here to see how we transformed this home's side yard into an attractive multi-functional area.